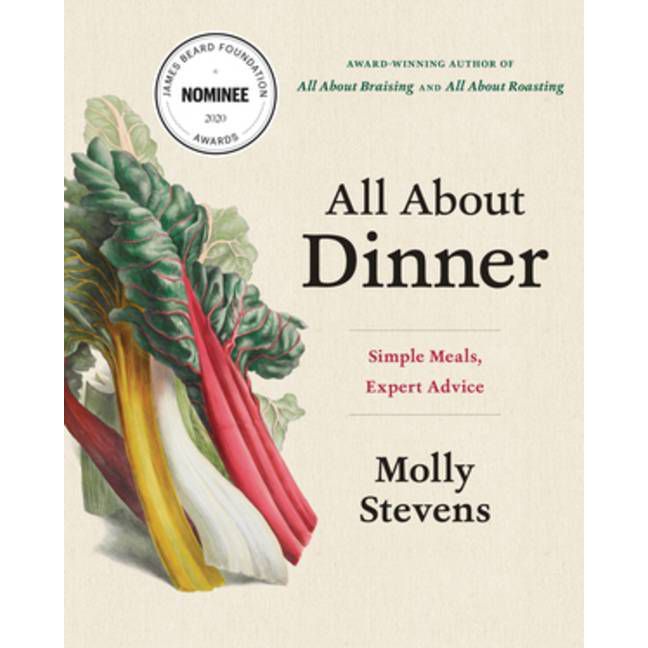 All About Dinner: Simple Meals, Expert Advice
Stevens is on a mission to remind us that dinner can be uncomplicated, packed with flavor, and a whole lot of fun. "Cooking is not about perfection," she writes, "it's about making the time to care for ourselves and for others."
All About Dinner offers 150 recipes for vegetables, grains, meat, fish, and sweets that will invigorate your everyday menus and build your kitchen know-how. Whether you're hungry for butter-poached shrimp with garlic and tomatoes, chipotle pork tacos, Parmesan risotto, or a triple-ginger apple crisp, each recipe is written to anticipate your questions and inspire improvisation. Cooking your way through All About Dinner will guarantee countless delicious meals — and leave you a better cook.
+ Hardcover
+ 400 pages