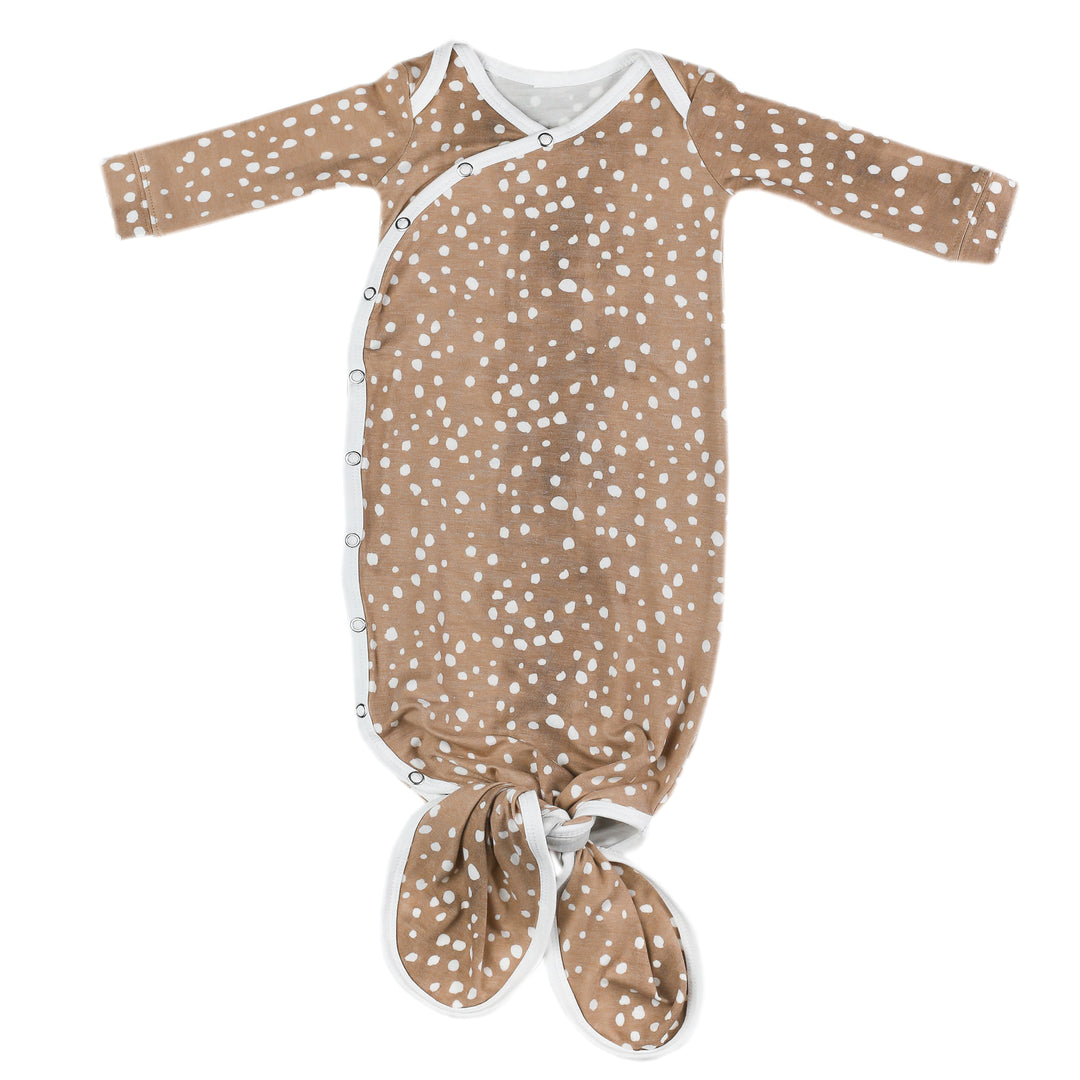 Fawn Newborn Knotted Gown
+ Made with the same premium knit fabric as the beloved Copper Pearl swaddles, this soft and stretchy gown ties at the bottom for easy diaper changes—and has room to grow.
+ A length of 32.5 inches and width of 8 inches

+ Our knotted gowns feature unique snaps to make dressing a breeze, along with fold-over hand mitts to prevent scratching.
+ At Copper Pearl we pride ourselves on making high quality products that always look great on babies, moms, or in your nursery. Our knotted gowns are simple, modern, and sure to elevate any baby's style.
+ Our trendy, newborn knotted gowns flaunt your favorite Copper Pearl prints and patterns. They are made to coordinate perfectly with products you already own and love!