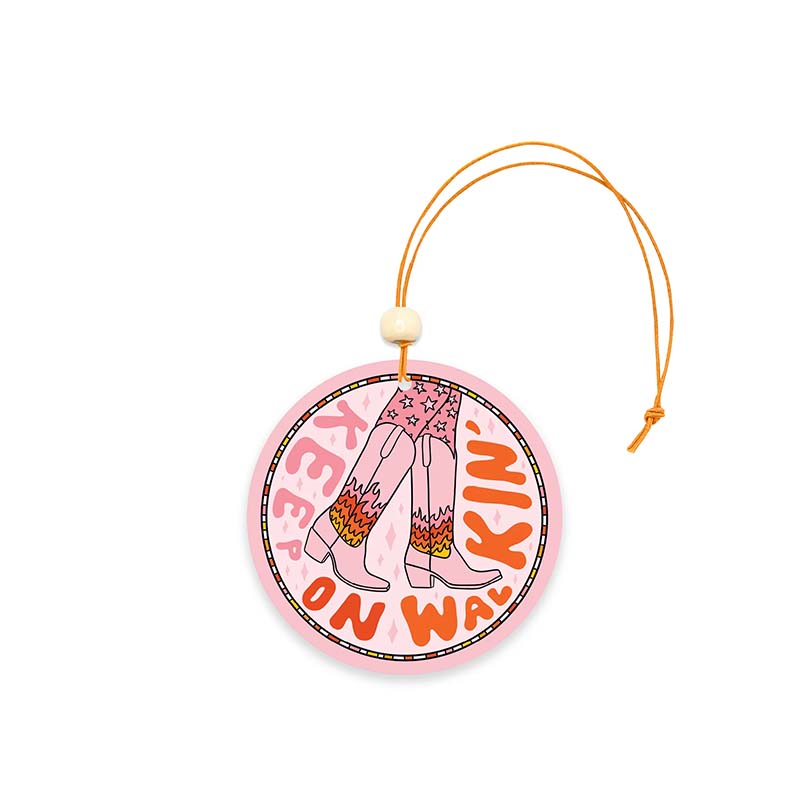 Keep On Walkin' Car Air Freshener
Make your drive time more pleasant with colorful car air fresheners! These fragrance-infused designs are made with special DeoBoost® technology to help eliminate malodors and create longer-lasting freshness. With two car air fresheners per package, you can mix and match designs between cars or keep a spare tucked in your glove box.
Fragrance: An enticing blend of tropical and citrus fruits with subtle notes of lush forest greens.
+ Set of two car air fresheners

+ Features fragrances made in the USA with domestic and imported ingredients
+ Uses DeoBoost® technology to eliminate malodors
+ Hangs by an elastic band with a decorative wooden bead
+ Showcases colorful artwork