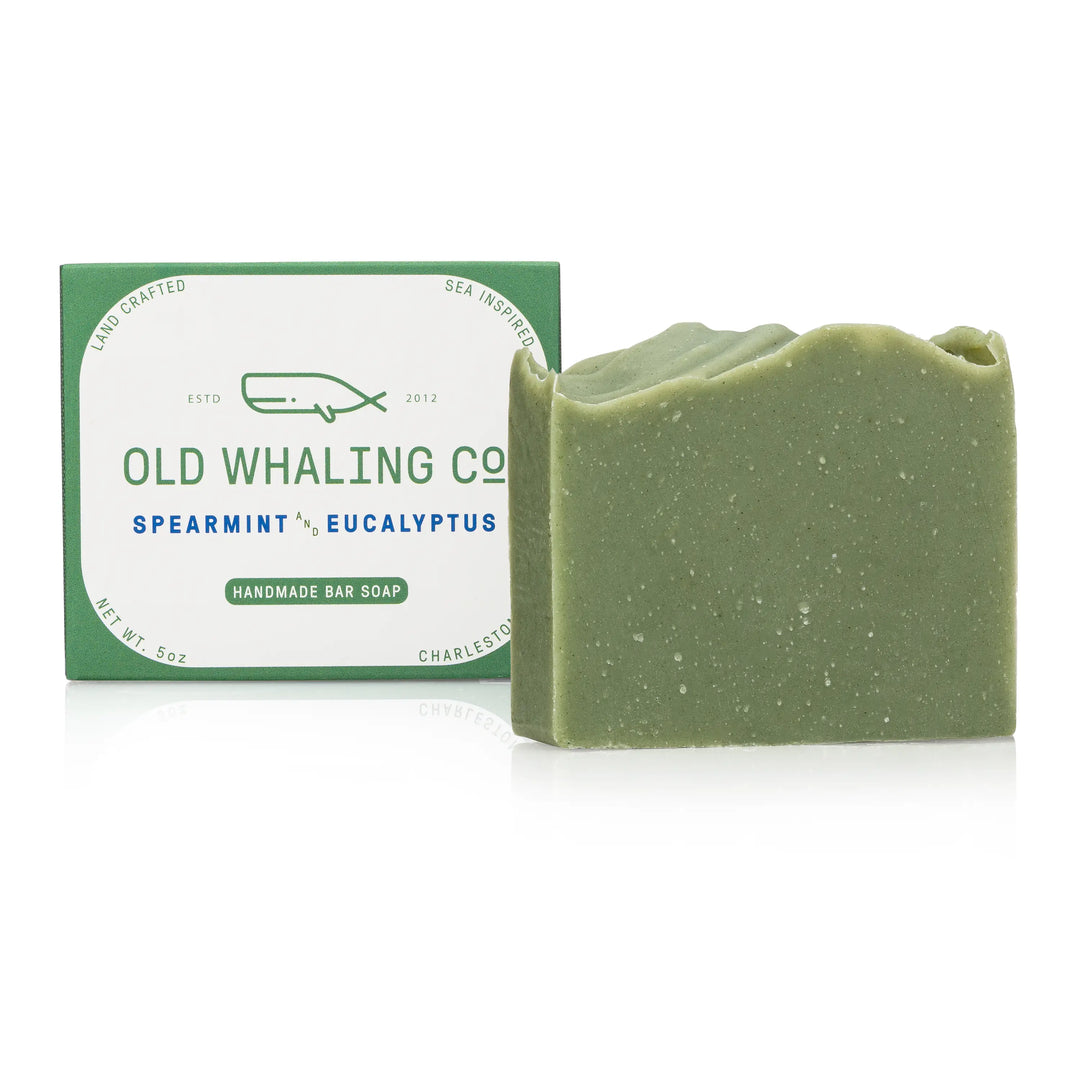 Spearmint & Eucalyptus Bar Soap
Rejuvenate the senses with two of nature's best aromas, brisk spearmint and cooling eucalyptus. This clean, cool scent is made with an essential oil and fragrance oil blend. Spearmint & Eucalyptus is perfect for an invigorating start to your day or pick-me-up or as a way to relax and unwind in the evening.
Top: Spearmint, Eucalyptus, Wild Mint
Base: Mint, Orange, Peppermint

Our soap has a gentle, creamy lather that is great for shaving, bathing, hands and faces. It is cleansing, moisturizing and lovely to use from hair to toes! Our handcrafted soap bars are large, weighing around 5oz each.